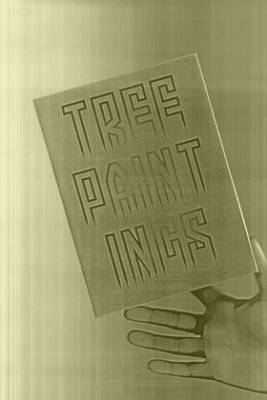 TREE PAINTINGS
TREE PAINTINGS
Photographs by Erik Kessels.
In this collection, Kessels showcases his original pictures (only the second time he's done so), allowing readers to see the world through his eyes.
Here, his images are of trees marked for destruction by loggers.
Each close-up is of a trunk spray painted with a letter, cross or similar icon. What's striking is the amount of variation within these simple tags, how each "artist" stamps the tree with his own unique mark. The overall impression is eerie, as of a strange outdoor gallery lost in the wilderness.
Colour, 170 x 225 mm, 20 pages, soft cover, edition of 500.
Euro 15
ISBN 978-90-70478-26-1