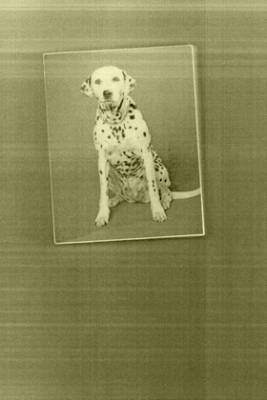 IN ALMOST EVERY PICTURE 5
Collected & edited by Erik Kessels and Marion Blomeyer.
Text by Tyler Whisnand.
The fifth edition of in almost every picture is a series made by the owners of a special and photogenic Dalmatian dog. The beauty of the Dalmatian, its physique and coloring and disposition, make her outstanding. Over the dog's lifetime, her owners were fascinated with how well she looked in photographs even experimenting with different styles and film stock. We see her in many locations as the central subject in almost every picture and we look for her over and over again even when other people or dogs enter the frame. We watch as a beloved member of the family grows up and accompanies her owners in their life's journey.
Colour / black & white, 155 x 200 mm, 156 pages, soft cover.
ISBN 978-90-70478-13-1
Euro 20