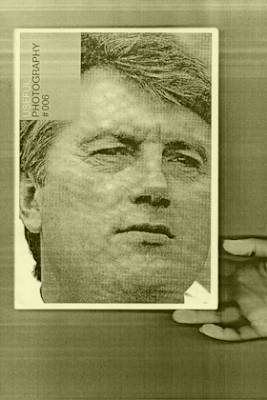 USEFUL PHOTOGRAPHY 6
USEFUL PHOTOGRAPHY #006
Collected & edited by Hans Aarsman, Claudie de Cleen, Julian Germain, Erik Kessels, Hans van der Meer.
It's the most tried and tested technique in advertising. Useful Photography # 006 explores the wider implications of "before and after" as used in political disruptions, environmental disasters and more personal adjustments and improvements.
Colour / black & white, 210 x 297 mm, 88 pages, soft cover.
Euro 20
ISBN 978-90-70478-12-4