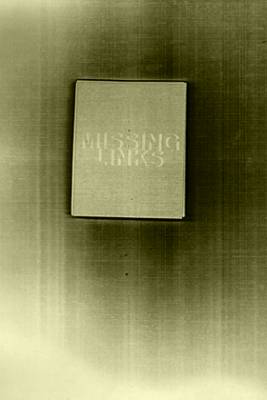 MISSING LINKS
MISSING LINKS
Photographs by Erik Kessels and edited by Julian Germain.
Elements on their own often have no relevance unless they are put together or juxtaposed with something else. Then, a reference is created, a visual foil in which to feel context. How can you tell what is beautiful until you know what not beautiful is? Missing Links is edited from a collection of Polaroid's to initiate associations and encourage readers to make new links.
Color, 110 x 135 mm, 24 pages, leporello hardcover.
ISBN 978-90-803927-2-4
SOLD OUT