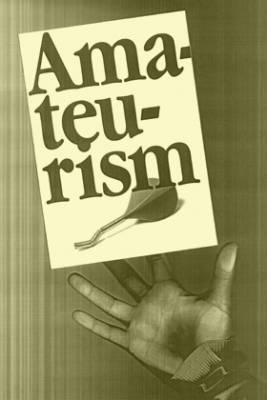 AMATEURISM
Collaboration with the Academy of Architecture, Amsterdam.
Text by Erik Kessels.
We are submerged in slick, beautiful, highly produced creative work – in fashion, design and the arts. But perhaps even more inspirational than this are examples of ordinary people's creativity. Their mundaneness makes them no less worthy of attention. After all, art inspires, regardless of whether it appears on a mantelpiece or a cinema screen.
The contributions of gifted laymen across a variety of media were explored in an international winter workshop by students of the Academy of Architecture under the guidance of Erik Kessels as Artist in Residence.The results were shown in an exhibition of non-professional work and collected in this publication; a monument to the amateur inside all of us.
Color, 170 x 240 mm, 128 pages, soft cover.
ISBN 978-90-70478-17-9
SOLD OUT