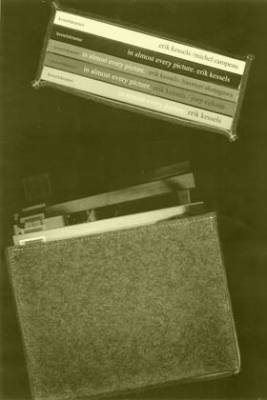 IN ALMOST EVERY PICTURE - EDITION 6-10
Collected & edited by Erik Kessels. Box designed by Jennifer Skupin.
A limited edition of the best selling series in almost every picture. Issues # 6-10 are boxed in a hand made felt slipcase. Includes the shooting gallery photo's of in almost every picture # 7, now sold out in all stores. In almost every picture #6 comes with a DVD containing a music piece composed by Scanner (UK) accompanied by a slideshow of images from the book, numbered and signed by Scanner and Erik Kessels.
In almost every picture is a look at photography in the vernacular beauty of its creation and use. The intentions of its manifestation may evolve and change in the course of time. The meanings placed in and taken from the images may also heighten and become more potent as their context changes. Photography has become an integral part of our lives and tells the endless human stories that occur around us, often without us knowing, and marks the impressions and experiences we share in almost every picture.
Color / black & white, 210 x 165 x 90 mm, 5 books in felt slipcase, DVD included, signed and numbered, edition of 100.
Euro 195