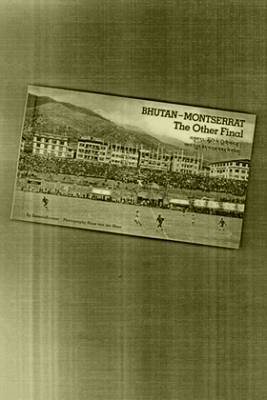 THE OTHER FINAL BOOK
BHUTAN - MONTSERRAT, THE OTHER FINAL
Photographs by Hans van der Meer.
The Other Final was a match between the two lowest ranked football teams in the world played on the same day as the World Cup Final in Japan, 2002. This book of photographs by Hans van der Meer is the photographic component of an overall concept that centered around the meeting of two countries, Bhutan and Montserrat. Photographed on location in the kingdom of Bhutan, photographer Hans van der Meer captures the people of Bhutan and the cultural exchange between these two very different cultures during The Other Final.
Colour, 230 x 135 mm, 140 pages, soft cover.
ISBN 978-90-74159-55-5
Euro 21