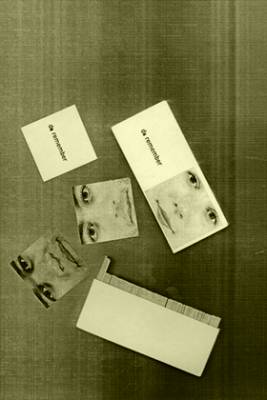 DO REMEMBER
Collaboration with Nederlands Fotomuseum Rotterdam.
A memory game that challenges your visual and mental strengths. As the amount of images we see everyday increases, it is interesting to see what stays with us, whether the world's visual clutter has affected our ability to look closely, or even if we can recall the subtleties of a human face. Photography by Auke Vleer and illustrated by Stang.
Card box with 74 play cards.
ISBN 978-90-76085-17-3
SOLD OUT