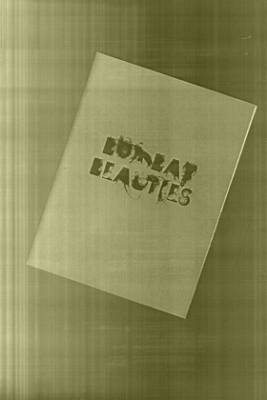 BOMBAY BEAUTIES
Collected, edited and designed by Erik Kessels.
A sequel to Bangkok Beauties, this collection of found photographs comprises a selection of pieces discovered by Erik Kessels in Mumbai. It depicts a rich mix of ordinary subjects, from hairdressers' models to family shots to wedding images. Mixed in with this cross section of typical folk are rare shots of Bollywood actors and stars.
Taken together, these show the rich diversity of the city, hinting at its untold stories and lives.
Black & white, 170 x 225 mm, 32 pages, soft cover, edition of 500.
Euro 15
ISBN 978-90-70478-27-8