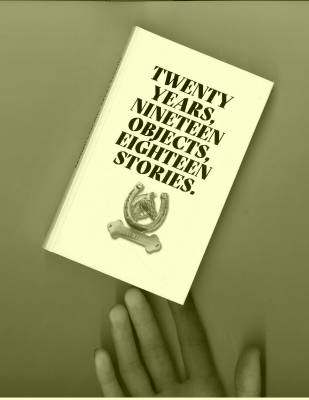 20 YEARS, 19 OBJECTS, 18 STORIES
KesselsKramer turned 20 this year.
We did this with the help of 217 talented people who created 2.079 campaigns for 385 brands and organisations, some of which were covered by 128 journalists.
When inviting the media to write about what we do, we always try to put the work first. For our 20th anniversary, we took the liberty of making an exception. This book is a collection of stories that happened while we were making the work. We hope you like them – you may be in one of them.
Color, 175x110mm, 176 pages, hard cover
Euros 17,50
ISBN 978-90-704784-8-3
SOLD OUT