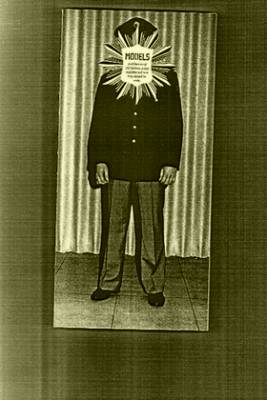 MODELS
MODELS, A COLLECTION OF 132 GERMAN POLICE UNIFORMS AND HOW THEY SHOULD BE WORN
Collected and edited by Erik Kessels. Design by Jennifer Skupin.
Released as a boxed limited edition, Models features photographs of 132 German police uniforms, which were taken over the course of one year in the 1970's as part of an instructional program for police officers. These rediscovered photographs are compiled in a unique fashion reference guide providing an overview of different regional styles and designs for every situation.
Color / black & white, 155 x 320 mm, 144 pages, soft cover, boxed edition.
ISBN 978-90-70478-04-9
SOLD OUT