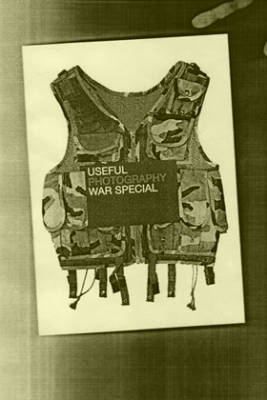 USEFUL PHOTOGRAPHY WAR SPECIAL
USEFUL PHOTOGRAPHY WAR SPECIAL
Collected & edited by Hans Aarsman, Claudie de Cleen, Julian Germain, Erik Kessels, Hans van der Meer.
The wide selection of uniform designs and color schemes shows how each country has developed its own particular style of camouflage. An army from Germany has a very different look from an army from France, for example. And it's interesting to see the very different ideas that individual countries have for invisibility.
Color, 210 x 297 mm, 44 pages, soft cover.
ISBN 978-90-75380-84-2
SOLD OUT