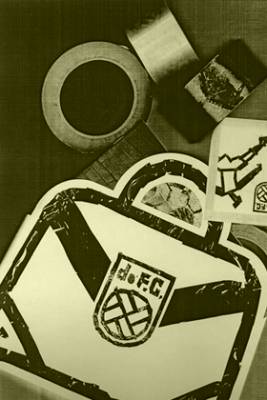 DO FC
Collaboration with Marti Guixé.
In this kit you find anything needed to play football with the aid of 5 rolls of ready-made tape. With the first roll you can make the football. Another roll enables you to have a stadium of spectators. The do pitch tape marks out your own pitch and the shirt tape defines which team you are playing on; do FC or the opposing team. Then finally, you have cup tape, turning any object into a silver cup. With some simple, easy steps you can play football anywhere, anytime.
Cardboard carrier bag containing five rolls of masking tape and an instruction booklet.
SOLD OUT